Services
When booking your wedding the Rev. Deborah Hoch will meet with each couple to plan and prepare your vows showing a true reflection of who you are. Each couple will have a choice of wedding traditions such as Poems, Readings, Unity/Family Candle, Celtic Handfasting, Wine Ceremony, and many others.
Consultation meeting with the couple to discuss your wedding ceremony with ongoing communication
Customize and design your ceremony that will be beautiful and elegant.
Arrive early on your wedding day to go over last minute details ; coordinate with the musicians, photographers and others as needed
Perform your ceremony with grace and professionalism
File your marriage license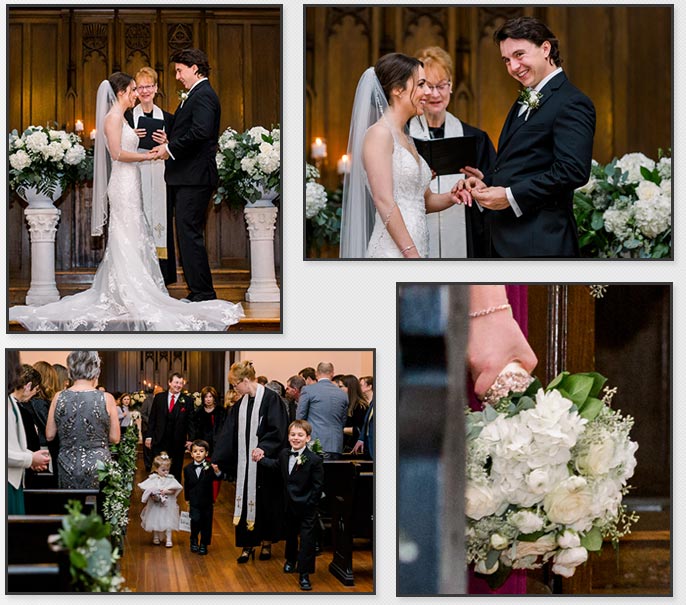 Whether you want a traditional or customized ceremony Rev. Deborah Hoch will make your special day a truly wondrous experience. Your wedding ceremony will reflect the beauty of the never ending love you have for each other.

What My Happy Couples Are Saying…
I just wanted to take a moment to thank you for the beautiful service you officiated at our wedding. I cannot tell you how many people commented on what a nice job you did. The ceremony was just as I wanted, and then some. Your personal touches and beautiful words made it all the more special and being a part of our wedding memories.
– Brian and Beth

We were so very pleased that we chose you to perform our wedding and we will cherish the ceremony you helped us create forever. Thank you again for all your help and support.
– Lori and Rick

Other Services:
In addition to weddings, I also offer baby blessing services as well as funerals, graveside and celebration of life services.  Click on each one to find out more.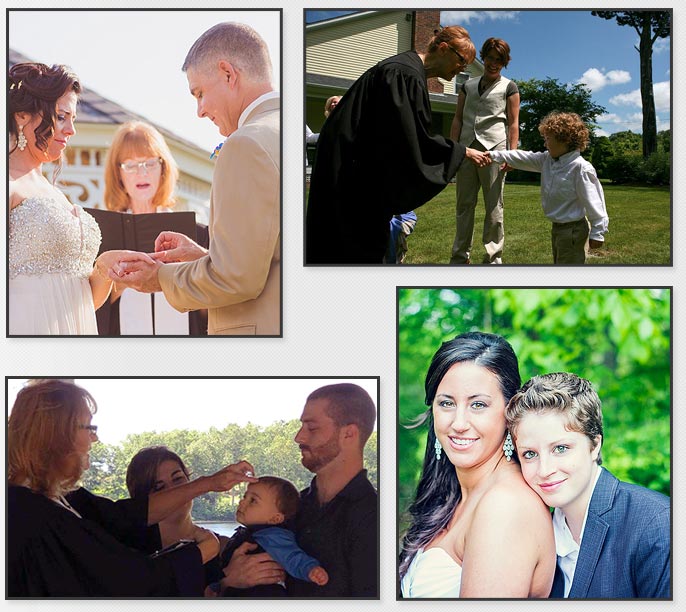 Reverend Deborah Hoch was amazing! 
She was very friendly to work with and was on top of our marriage license before/during/after the wedding. She has many beautiful ceremonies you can add personal touches to as needed, and during the ceremony, she makes sure everything flows and everyone stays engaged. Many people came up to us after the ceremony to ask us where we found our officiant as she was so good.
-Bethany C. , married on 04/2022
Professional and knowledgeable
Debra was extremely knowledgeable and informative about her role in the wedding, as well as helping us select our vows. She was extremely flexible, and her response time for questions was prompt. She showed up on the wedding day, did what she had to do, and left… it was very quick and stress-free! We definitely paid for peace of mind working with Debra!
– Brittany L. , married 2022
Highly Recommend!
We couldn't have been happier to have Reverend Deborah Hoch as our wedding officiant. As everybody probably is, we were nervous on our big day, however Rev. Deb made us feel very comfortable with her calm and soothing presence. She is very well spoken, professional and kind. She even made sure to step aside for our first kiss picture! We highly recommend having Rev. Deb to be your wedding officiant!
– Courtney D. , married on 10/2020
Thank you so much for everything you have done for us. You made our wedding beautiful, personal, special and meaningful. We both truly thank you for helping us make the memories we will remember forever.
– Bruce and Chiara
I would like to thank you so much for making our wishes come true this weekend. It was a lovely ceremony and the vows were perfect. Sincerely,
– Michael and Rhiannon
Daniel and I wanted to extend our warmest thanks to you. We were so happy with the ceremony and are so glad you performed the ceremony. Thank you for all of your help and your patience with us.
– Lindsay and Daniel
We have been thinking of you. I wanted to say Thanks again for everything. You did a wonderful job. As you promised, sunshine and beautiful weather added sparkle to our day.I could not have asked for any one thing to be any different and we could not have made it all happen without your services and help with the planning, Thanks again.
– Deanna and Randy
Thank you for marrying Ernie and I. You were so helpful at the rehearsal and have such a calm about you. Everyone told us how beautiful the ceremony was. Thank you so much!!!
– Katie and Ernest Y.